Teletext will end on terrestrial in January 2010.
The BBC's Ceefax (Teletext) and ITV/Channel 4 Teletext service was due to close down when analogue terrestrial TV closes down. (2008-2013)

Ceefax and Teletext ware set to be retired after the Digital Switch over is complete, in favour of the more high-tech digital text service.

Ceefax and Teletext has already closed on digital satellite.
On analogue satellite ITV, Channel 4 and BBC local channels have already closed except page 888.
Channel 5 has no teletext. (If it ever did)
BBC London and BBC2 England have a reduced service.
On analogue terrestrial BBC1, ITV(1), BBC2 and Channel 4 are still broadcasting Ceefax or Teletext.
But we now here that all ITV stations and Channel 4 terrestrial Teletext will now close in January 2010.
So viewers who can not yet get digital until 2013 will have no text service.
What's so special about the Ceefax/Teletext page 888 and 284.
As all British viewers know. Page 888 is reserved for the hard of hearing subtitles service.
So if your deaf then we'll have to SPEAK A BIT LOUDER!
As we all know (all thou the Government is keeping it as a secret) you need a stronger signal to get digital than analogue.
So you can check how strong your signal is by viewing page 284.
But if Teletext closes then you can only test BBC1 and BBC2.

STOP PRESS.


T

hey now want to close all VHF FM analogue radio stations and move them to digital.
So if we all need bigger aerials on the roof of our house for TV,will we need even bigger self tracking aerials as we drive around past trees and buildings in different directions?

I would rather have just one or two decent radio station I can here on VHF analogue than hundreds that are too week to receive on digital.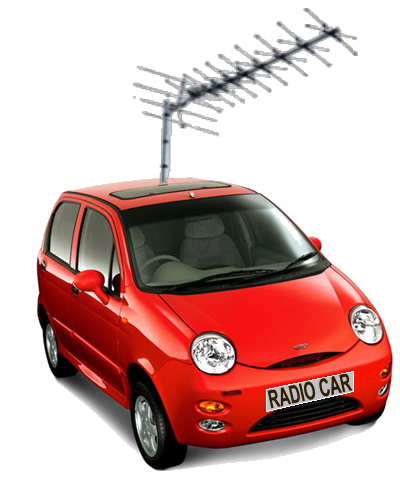 Car with a self tracking digital radio aerial.
(In retracted position for driving under bridges)